Use our Cobblestone Coverage Calculator to easily determine how many pieces of a particular size of cobblestone that you will require for your next landscape or hardscape project.
First Select the Size of Cobblestone that you are planning on using. The calculator supports all sizes including Cube 4x4x4 inch, Jumbo 10x7x4, Regulation 9x5x5 and Landscape 8x4x4. The calculator also works with our 3 inch cobblestones available in 6x3x3, 6x6x3, 6x9x3 and 6x12x3.
Your next step is to enter the length and width of the area and the calculator with display the total square feet.
The calculator will display the total pieces required and will show how many pieces are packed on each pallet.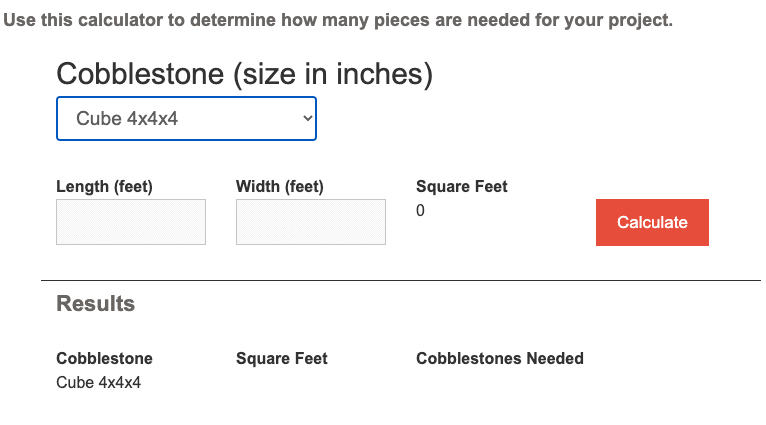 More posts
Contact us if you have questions about Stoneyard products