Keep in Touch with Stoneyard®
Join our email list to stay on top of the latest information, events, project features, and learn important natural stone tips. Emails go out weekly with amazing photos and videos. You don't want to miss it!
Take a look at some of our past posts...
Natural Stone Thin Veneer Nantucket Precision Cut sawn joints with 2, 3, and 5 inch heights for dry stack look.
Read More »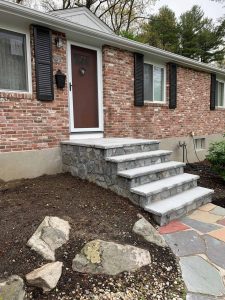 Stoneyard Arctic Granite Tread Steel Bay Mosaic Thin Veneer Risers Steps
Read More »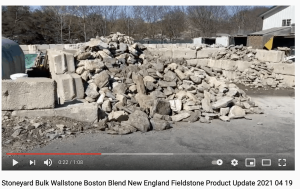 Stoneyard Bulk Wallstone Flat & Round New England Fieldstone Product Tour with David.
Read More »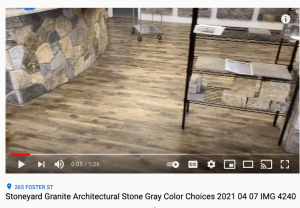 Stoneyard Architectural Gray Granite Multiple Color Choices including Bethel White, Concord Gray, Stanstead Gray, Arctic White and Woodbury Gray. Used for Hearths, Mantels, Sills, Building Veneer, Coins, Steps, Landings, Pavers and any other Residential or Commercial Natural Stone project.
Read More »
Stoneyard Sahara Precision Cut Natural Stone Building Veneer 3 to 5 inch thick sawn top and bottom. Use this to create dry fit stone veneer installations.
Read More »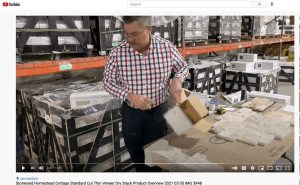 Homestead Cottage Standard Cut Thin Veneer Dry Stack Product Overview. Sawn pieces in 2, 3, 4 and 6 inch heights for a tight rectilinear look. See examples of Flats and Corners and how the pieces fit together. Cottage Standard Cut Product Information
Read More »
Stoneyard's David Croteau shows a customer driving 14 hour round trip to pick up a Bluestone hearth and Laticrete Hi-Bond mortar.
Read More »