Dust Collector Water Curtain Air Box cabin models
AIR BOX DUST COLLECTOR CABINET WET by Italmecc
For Sale $7,495.00

This versatile Dust Collector with water technology is used for many processes with dry and water tools.
Its simplified but sturdy construction and the low maintenance required makes this water curtain collector the most common for companies in stone industries and more.
The Air Box Water Dust Collector utilizes high quality materials such as: Stainless steel AISI 304 for machine body and pump and brass for the nebulization nozzles.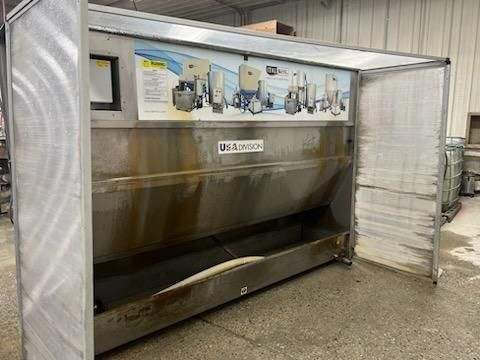 AIR BOX 3100

Overall dimension (L x W x H) in feet: 10.1 x 2.3 x 6.9 H
Extraction power ft3/h: 353,147
Noise level in dB: 78
Dust blasting %: up to 85
More posts
Contact us if you have questions about Stoneyard products