A Must-Have For Your Next Outdoor Gathering
As the cooler fall temperatures begin to creep in, many of us begin to retreat indoors, bidding farewell to the warm summer nights spent outside. You need an outdoor space equipped to provide some warmth on a chilly night. That's what makes natural stone a must-have for fall evenings.
Why add natural stone to your outdoor living space?
Warmth and Comfort
As the temperatures drop, a natural stone fire pit or fireplace can create a cozy and comfortable atmosphere that allows you to enjoy your outdoor space even on the chilliest of nights. Whether you're hosting a fall gathering or simply enjoying a quiet evening with a good book, an outdoor fire can provide the warmth you need to stay comfortable.
Aesthetically Pleasing
Natural stone veneer is not just functional; it's also incredibly beautiful. It can create a rustic, earthy look that can complement any outdoor setting. Whether you prefer a modern, minimalist style or a more traditional, rustic look, natural stone can fit seamlessly into your outdoor design.
Durability
Natural stone is known for its durability, making it an excellent choice for outdoor settings. Unlike other materials, natural stone can withstand the elements without deteriorating or losing its beauty. This means your fire pit will not only last for many seasons, but it will also maintain its aesthetic appeal over time.
Easy to Maintain
Another advantage of natural stone is its ease of maintenance. It is resistant to heat, stains, and scratches, making them easy to clean and maintain. Plus, if they do get dirty, a simple rinse with a garden hose is usually enough to restore their original beauty.
Increases Property Value
Adding a natural stone to your outdoor space can also increase your property value. Outdoor living spaces are highly sought after by home buyers, and a fire pit or fireplace can make your property stand out. Plus, the natural stone creates a high-end look that can add to the overall appeal of your home.
Versatility
Finally, natural stone is incredibly versatile. It can be used to elevate a fire pit, fireplace, or even an outdoor pizza oven. Whether you're roasting marshmallows, hosting a backyard party, or enjoying a quiet evening by the fire, natural stone can enhance your outdoor experience.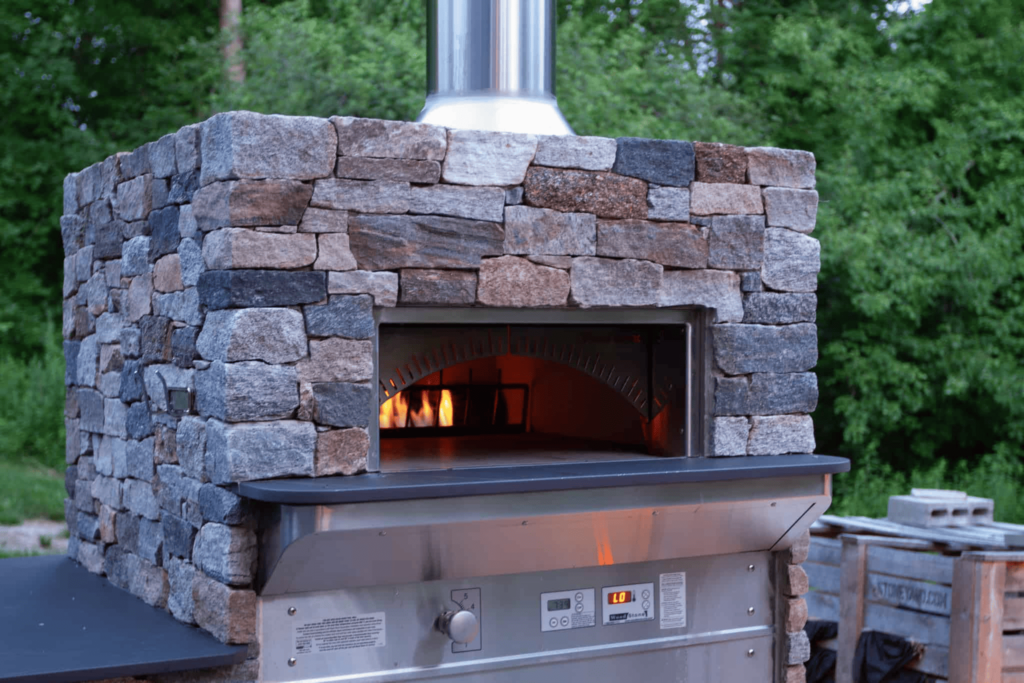 Ready to add a natural stone to your outdoor space? Get started today by browsing our thin stone veneer selection or fill out the form below to contact a Stoneyard Representative.
More Resources
More posts
Contact us if you have questions about Stoneyard products