Our Cottage Standard Cut travertine boasts subtle tones of cream and white, adding an understated elegance to any space. We've carefully pre-selected a mix of sizes for this product line to ensure easier installation with minimal cutting required on your part.

While many customers prefer installing these stones in a dry-stacked style for its rustic appeal, they can also be installed with a mortar joint depending on your preference or project requirements.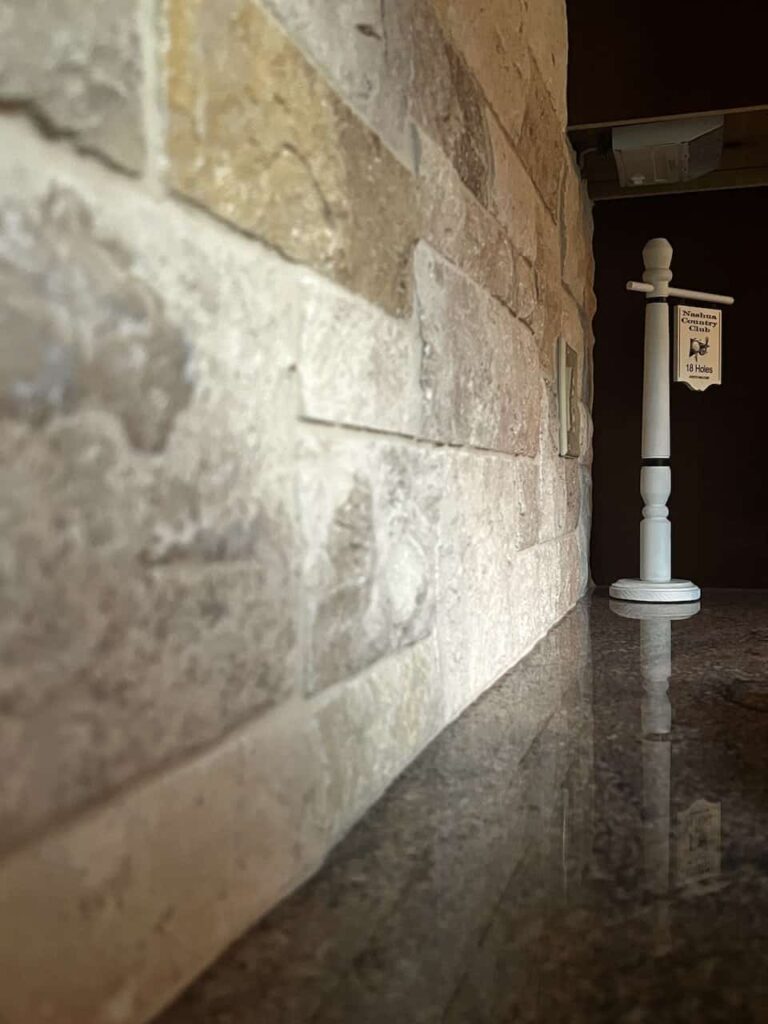 ---
---
Cottage Standard Cut Travertine
At Stoneyard, we are committed to delivering high-quality products that meet the diverse needs of our customers. One such product is our Cottage Standard Cut stone veneer, a versatile and aesthetically pleasing solution for various design projects.

The Cottage Standard Cut stone veneer is characterized by its rectangular pieces with clean, smooth edges. This geometric precision lends itself well to both modern and traditional designs, making it an adaptable choice for different architectural styles. The stones' shape also facilitates easier installation as their uniformity reduces the need for extensive cutting or shaping on-site.

One of the distinguishing features of this product line is its rough textured surface. This texture gives the stones a natural, weathered appearance reminiscent of classic stonework found in historic buildings or rustic landscapes. It adds depth and character to any space where it's installed while maintaining a sophisticated appeal.

In terms of color palette, our Cottage Standard Cut travertine offers subtle tones of cream and white. These neutral hues make it an excellent choice for those seeking to create a serene ambiance in their spaces without compromising on style or elegance. The understated colors can seamlessly blend with other elements in your design scheme while still holding their own as focal points if desired.

We have taken great care in pre-selecting sizes for this product line based on common project requirements and customer feedback over time. By providing a mix of sizes within each order, we aim to minimize the amount of cutting required during installation significantly saving you time and effort without sacrificing visual impact.

Installation methods vary depending on personal preference or specific project needs; however, two popular options include dry-stacked style or using mortar joints.

Dry-stacking involves placing the stones directly against one another without any visible mortar between them – creating an uninterrupted flow that emphasizes individual stone shapes and textures.

Alternatively, installing these stones with mortar joints provides additional structural stability while adding aesthetic interest through contrasting lines between each piece.

Regardless of your chosen method, rest assured that our Cottage Standard Cut travertine will deliver exceptional results due to its superior quality materials combined with thoughtful design considerations.

At Stoneyard we strive not only to provide top-tier products but also comprehensive support throughout your journey from selection through installation – ensuring every step along the way aligns perfectly with your vision.

Choose Stoneyard's Cottage Standard Cut stone veneer today: experience unparalleled quality coupled with timeless aesthetics designed specifically around enhancing your unique space's potential.
More posts
Contact us if you have questions about Stoneyard products