Home Depot stone veneer comes in a variety of shapes, sizes, colors, and materials from different wholesalers. Materials can be shipped to your local store for you to pick up, or they can be shipped directly to your home.
Natural Stone Veneer Options
Home Depot offers natural stone veneer from Prestige Stone & Granite. The thin stone veneer tiles can be used for both interior and exterior use on flat walls. They offer nine different color options, and they come in a stepped panel format as either flat panels or as L-shaped corners.
Manufactured Stone Veneer Options
Home Depot stone wall veneer also includes manufactured stone veneer options made from a variety of materials including concrete and composite. These products aren't as heavy as stone veneer and are often less costly, but they have their disadvantages. Since they are not a natural material, they don't fully capture the beauty and uniqueness of natural stone veneer.
An Alternative to Home Depot Stone Wall Veneer
Stoneyard® exclusively produces thin stone veneer products made from natural fieldstone gathered in New England. Our products are available in a variety of sizes, color combinations, and styles that allow you to create a one-of-a-kind space with the durability and beautiful aesthetic that can only be found in nature.
Manufactured from New England Fieldstone
New England Fieldstone is a naturally occurring granite stone that was once transported by glaciers and is now found on the surface, often in fields. Fieldstone is a nuisance for farmers who are seeking to cultivate their land, But they can also serve their own purpose as a construction material that can be used as building veneer and thin stone veneer as well as for hardscapes, retaining walls, and more.
At Stoneyard®, we cut natural fieldstone into a thin veneer that can be used for both interior and exterior applications. We sort, split, and cut large stones to create different styles and color combinations in order to give your project a one-of-a-kind look and feel.
Available in a Range of Styles
Thin Stone Veneer is available in Mosaic, Ledgestone, Ashlar, Square & Rectangular, Round and Stacked Stone shapes in both Flats and Corners. The split stone face reveals the vibrant and varied colors of the stone's inner grain.
Ledgestone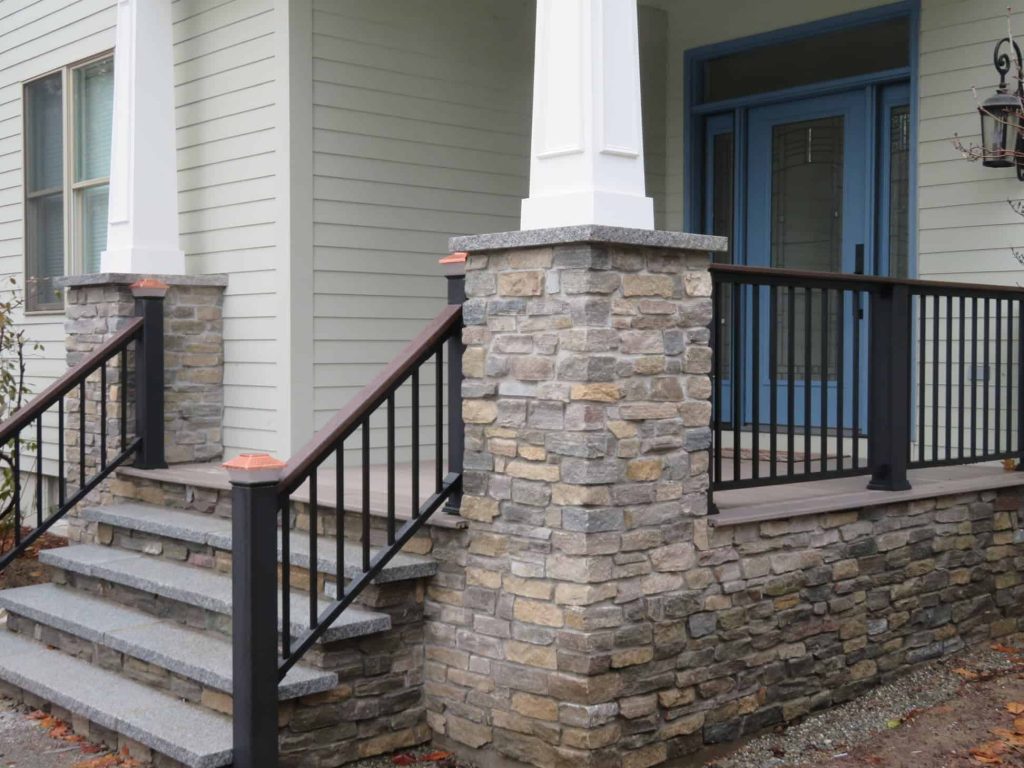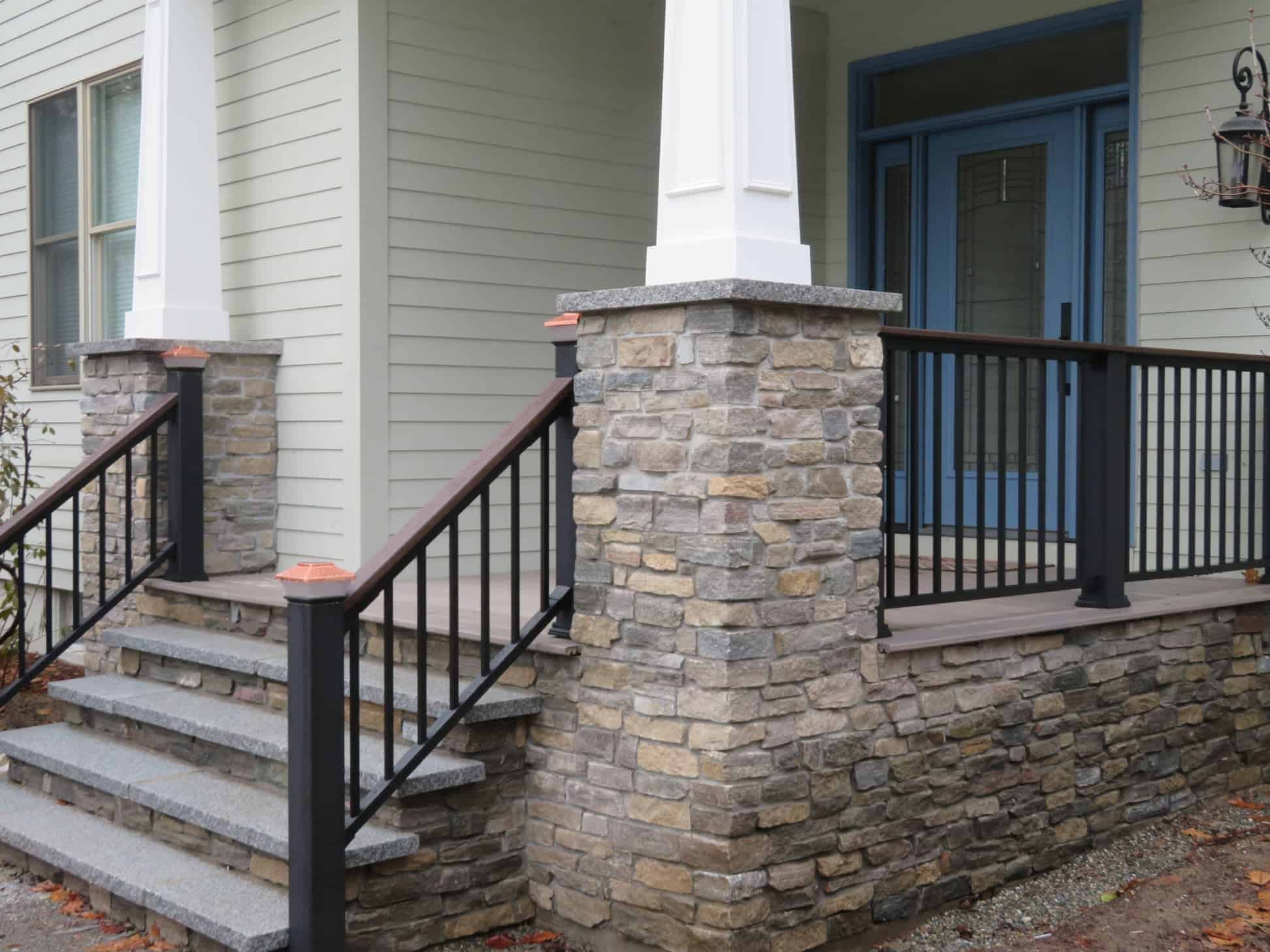 Ledgestone thin stone veneer is perfect for creating a contemporary look, especially when installed with stacked or dry installation methods. These thin strips of stone veneer are available as individual stones or as stone panels depending on your specific choice of color.
Ashlar
Ashlar thin stone veneer is taller than Ledgestone and creates a roughly rectangular shape and traditional look. Ashlar stones are typically installed with a mortar joint, but they can also be dry-stacked, though this requires additional cutting and fitting.
Square & Rectangle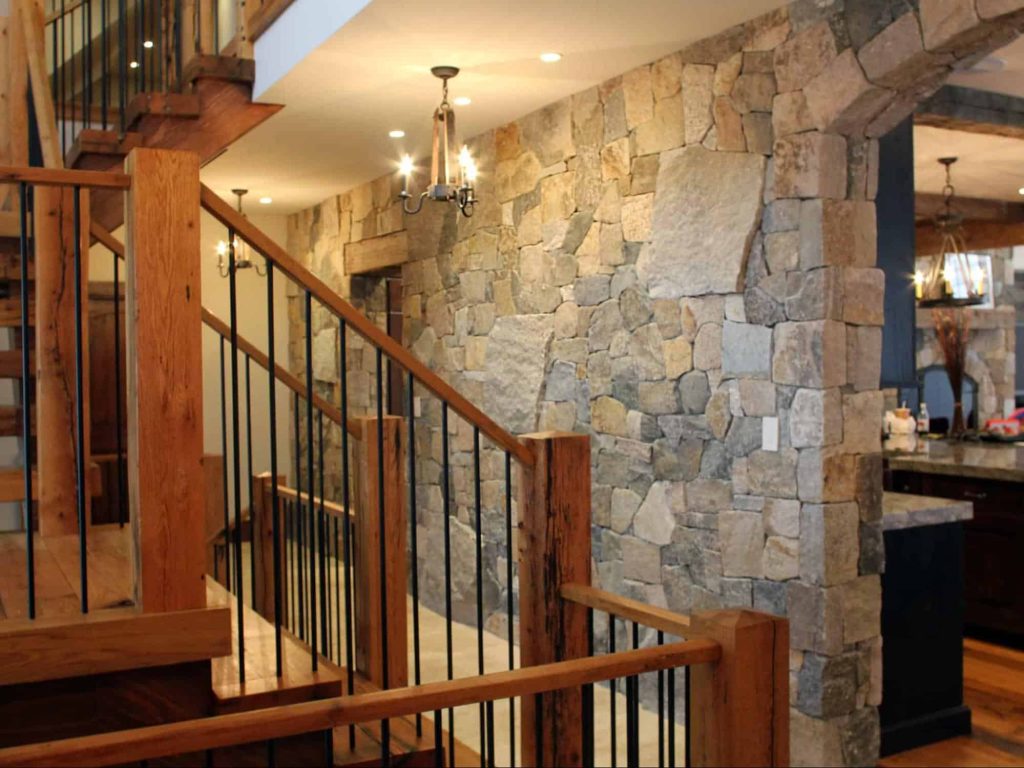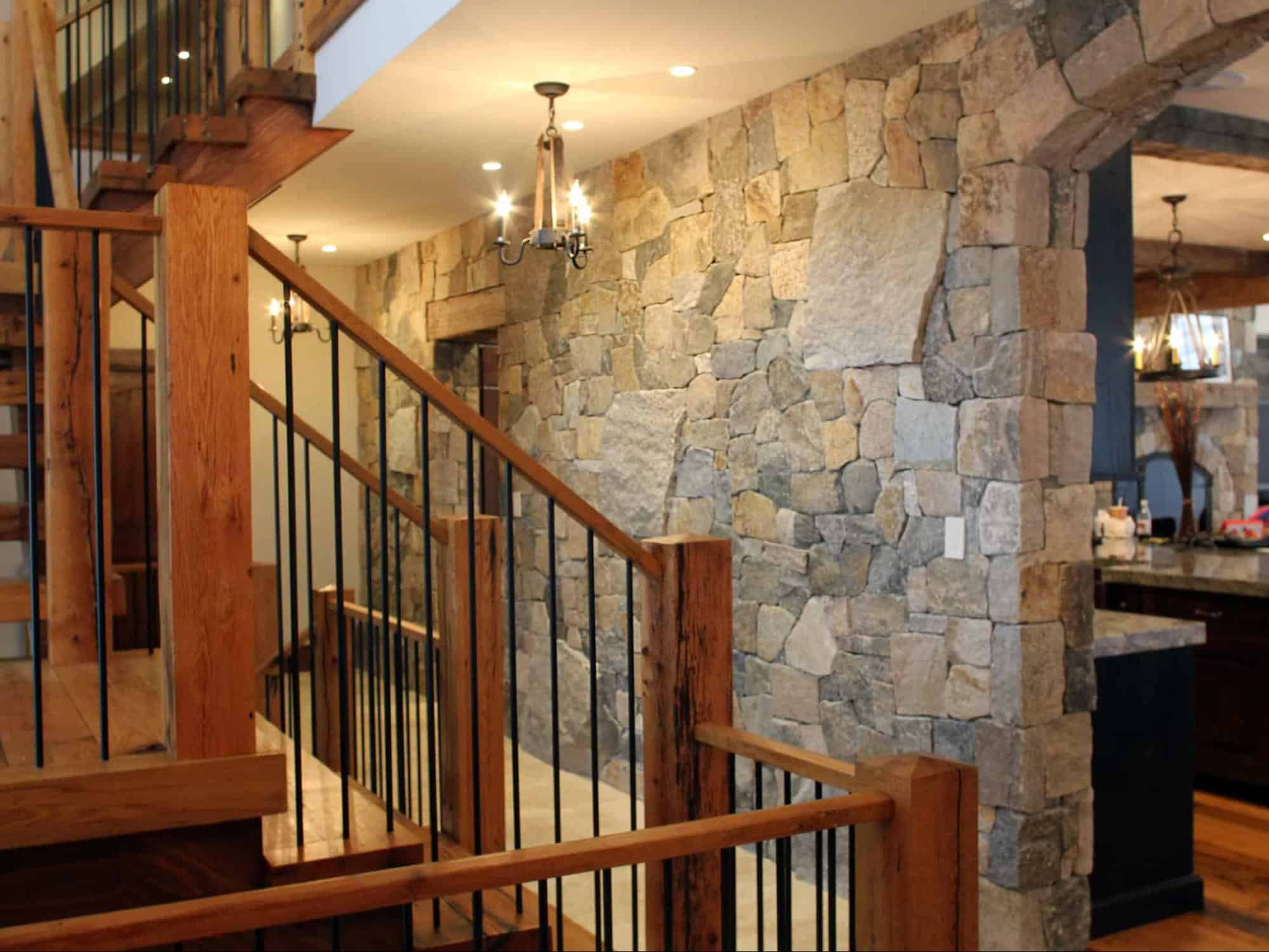 Square and rectangular thin stone veneer can be installed horizontally or vertically depending on the design needs of the project to create a bold and confident look.
Round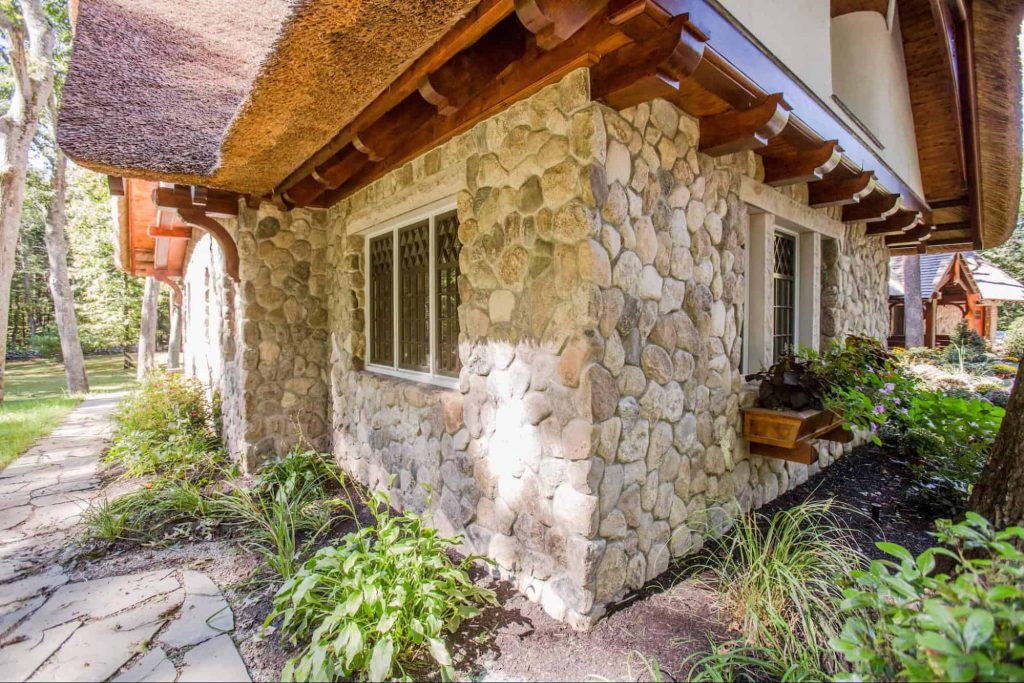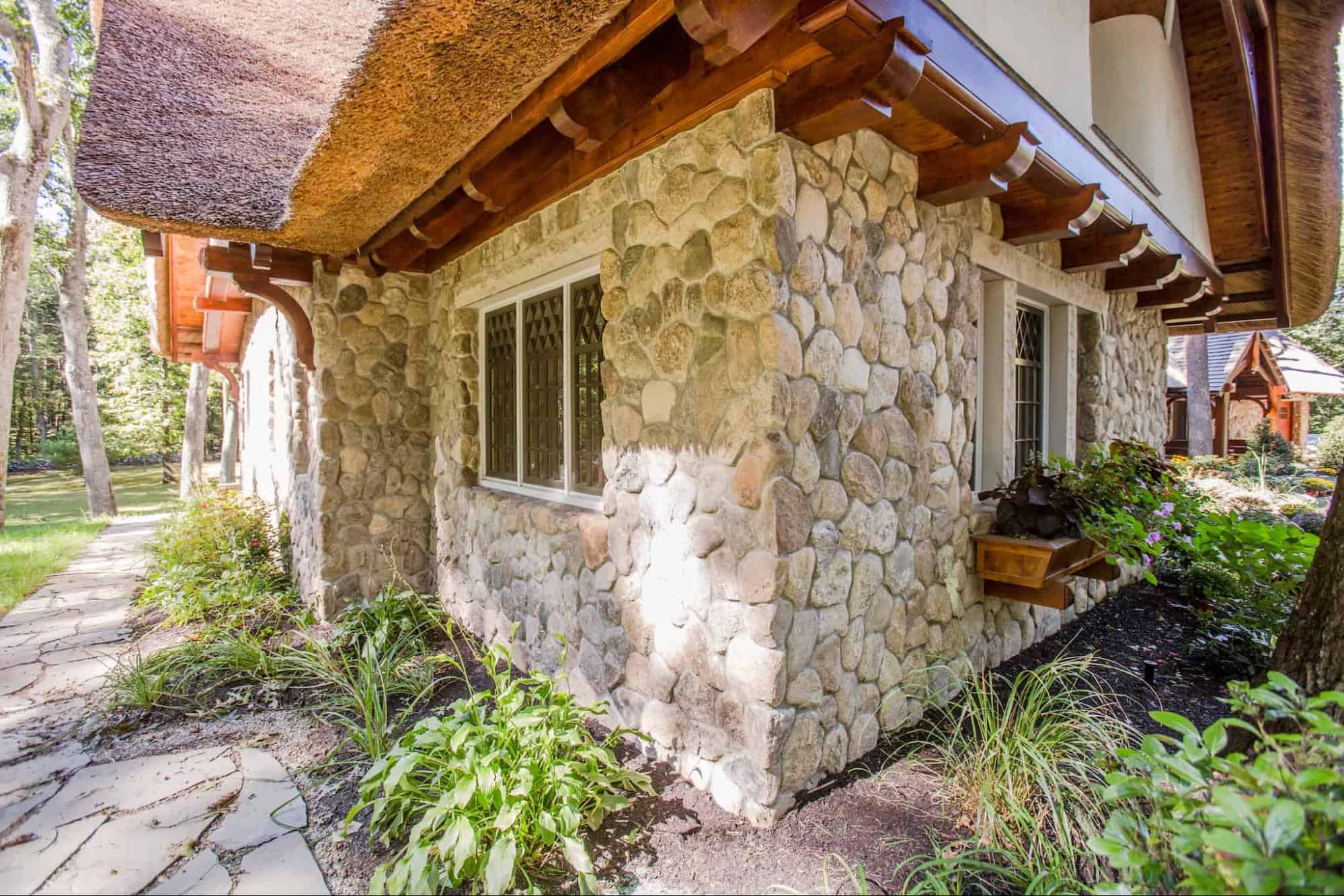 Round stone veneer captures the look of Old World homes and stone walls. It features irregular outside shapes to create a smooth mosaic pattern. The natural rounded face highlights the weathered exterior of the stone to capture New England tradition.
Stacked Stone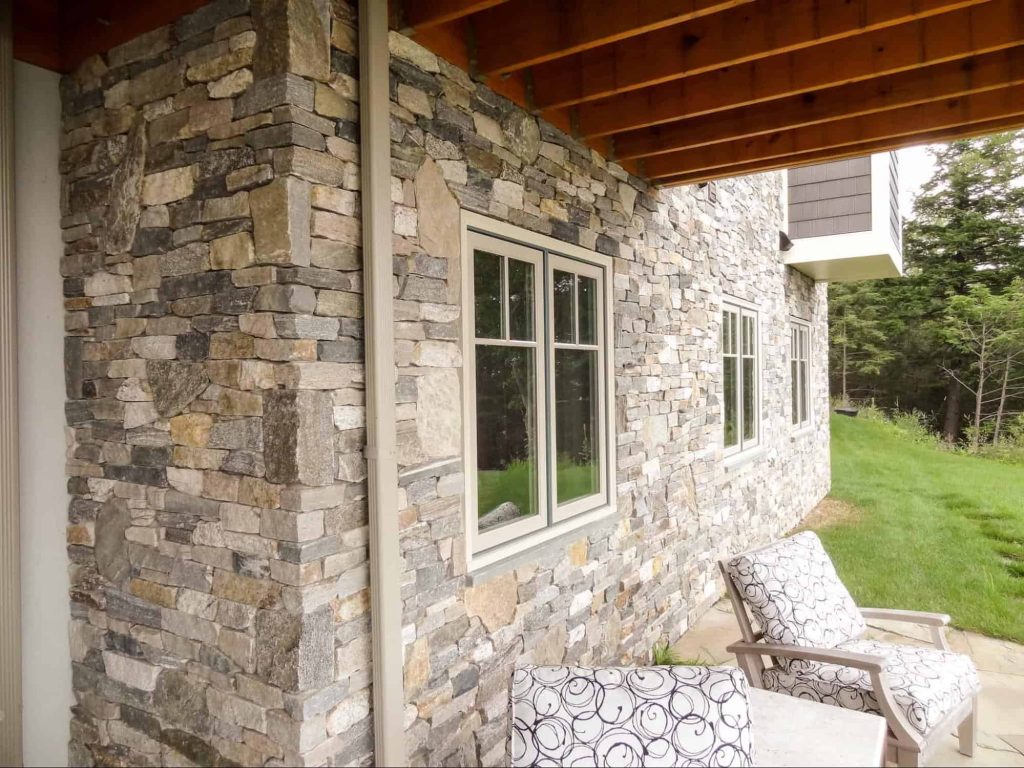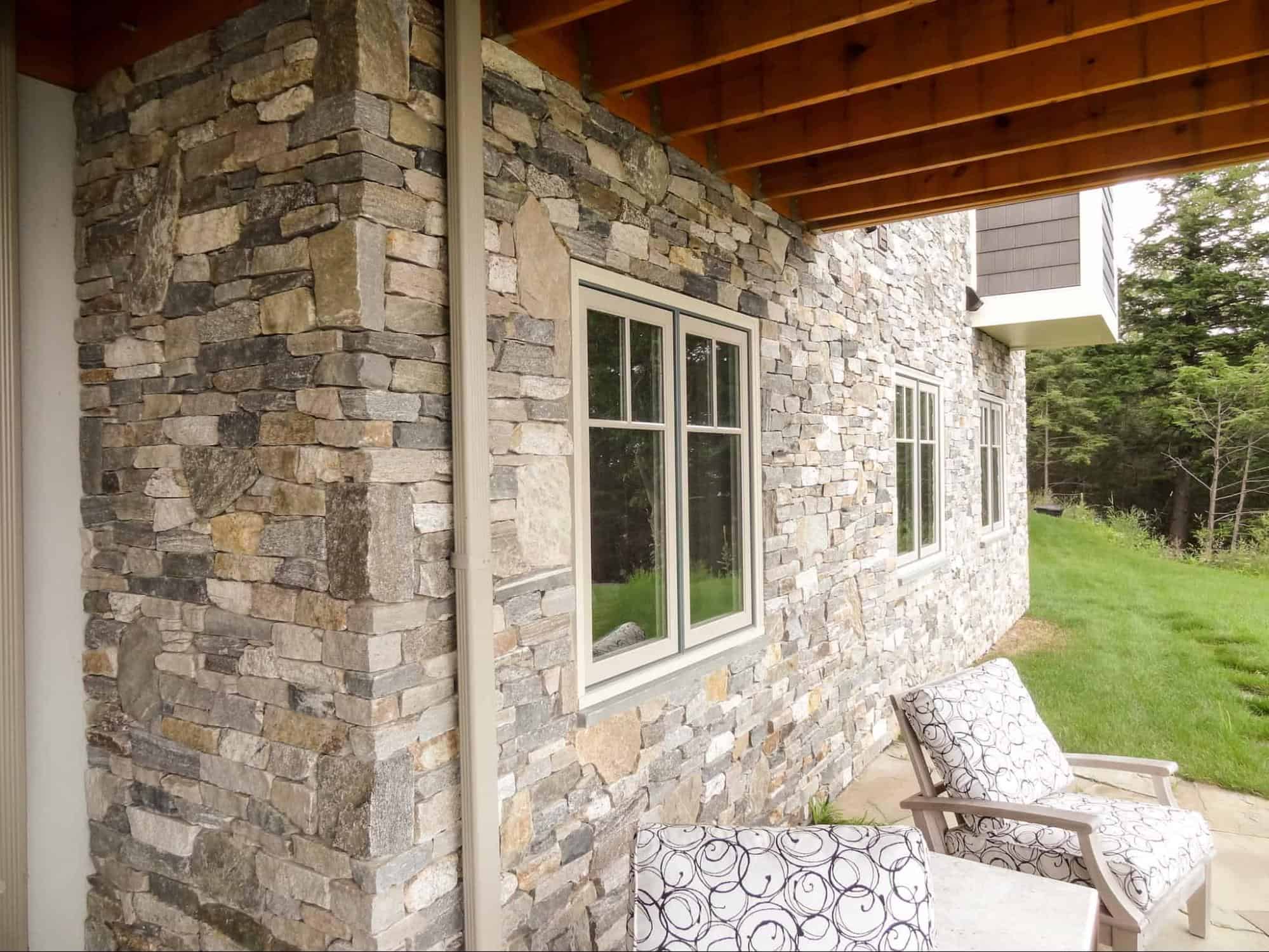 Stacked Stone thin stone veneer consists of thin strips of natural stone. Its tight joint and smooth top and bottom edges or natural edges capture the beauty of weather worn stone. Stacked stone is available in individual pieces and as panels.
Stoneyard Captures the Perfect Aesthetic with a Variety of Color Combinations
Stoneyard® uses New England fieldstone to create color combinations that range from monochromatic palettes of tans, blacks, whites, and blues to varied combinations that mix different colors together for a unique look.
You can browse our combinations of styles and colors to find inspiration and pick the perfect one for your project.
Interlocking Panels Make Installation Easy
Stoneyard® stacked stone panels make installation easy because the stones are already cut, fit, and glued together in an interlocking panel with no mesh backing.
The panels reduce the need for onsite cutting and can make installation much faster. The seamless interlocking design allows panels to fit together without modification and the seams will be invisible when the panels are staggered by one-third of their length.
The panels also include matching corners that have one short side and one long side that allows them to interlock with the panels, to weave back and forth to stagger the joints.
Stoneyard® Is the Perfect Choice for Natural Stone Veneer
While veneer stone panels from Home Depot are an available option, choosing to work with Stoneyard® means that you'll be getting natural New England stone from a company that prides itself on sourcing from local fields and using only natural materials.
Contact the experts at Stoneyard® today to discuss the advantages of working with our product!
---
More posts
Contact us if you have questions about Stoneyard products