Anastasio Mason Supply
1633 East Jericho Turnpike, Huntington, NY 11743, USA
631-499-1777
Website
Premier Dealer

Anastasio Mason Supply has proudly provided selected and palletized building and landscaping stones to the builder and construction community for more than 45 years in Long Island, New York. With a large, accessible stone yard of irregular shaped stones, flagstones, chopped & cut stones, slabs and boulders, Anastasio Mason Supply provides a wide variety of selections and options from which to choose.
Whether you are looking for choices on builder stones for a veneer or slab stones for pool decking, steps or spillways, you'll find Anastasio Mason Supply professionals are always on hand to help select, load up or deliver to your location on your next project.
We pride ourselves on the high level of customer service that we provide.  We accomplish this through offering high quality products that are always in stock and available for fast delivery, excellent customer support before, during and after a sale and continually advancing the building supply business model with innovative processes.
We leverage our knowledge, experience and resources in the building materials industry to work closely with our clients to provide the highest level of customer service and satisfaction in the industry.  If you are looking for a dedicated, reliable supplier of masonry and associated building materials and supplies, let's talk about how we can work together to meet your goals.
Come out and take a look around or call us for the latest prices and delivery options.
We're happy to help. If you have any questions regarding a product or an order, please feel free to reach out to us at  (631) 499-1777.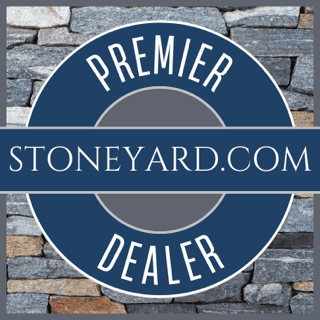 Are you a Premier Stoneyard Dealer? You can download this badge to use on your website.
Learn more
.
Map loading …